About Diane Hiller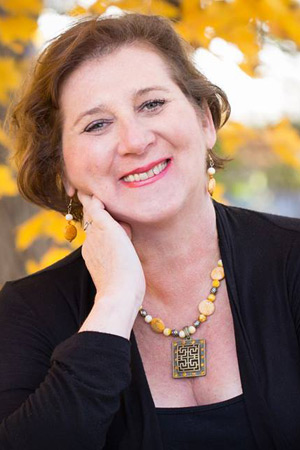 Diane is a tested and certified psychic medium who is classically trained, licensed and certified in Clinical Social Work and Feng Shui. After working in the field of nursing as a licensed practical nurse for 13 years, Diane returned to college and received a Bachelor of Arts in Psychology, summa cum laude, phi beta kappa, from the University of Connecticut. She went on to obtain her Masterís from the University of Connecticut School of Social Work with a major in clinical and a minor in research. She became a LCSW by state examination in 1995.
After obtaining her LCSW, Diane worked as a Crisis Intervention Specialist in the public and private school system. She then worked for the State of Connecticut for over 15 years, first as a Family Relations Officer for the Judicial Branch. On the civil side, she performed custody studies and evaluations as well as divorce mediations. On the criminal side she worked on one of three statewide highly specialized dockets dealing with high risk Domestic Violence Cases. Later Diane also worked as mental health consultant for the State of Connecticut for over 10 years in the field of childhood abuse and neglect.
Although Dianeís intuitive and psychic gifts were evident at age 9 through direct contact with the spirit world as well as through precognitive dreams of upcoming world events, it was not until her first spiritual opening at the age of 40 that she embarked on an intensive study of both Eastern and Western Philosophy. Her interests and studies have been ongoing and broad and have included, Vipassana meditation, yogic breath work, shamanic journey work, past life regressions, Native American traditions and rituals, Chinese Astrology, the I Ching and Feng Shui.
Feeling captured by the philosophy of Tibetan Buddhism, she pursued formal study and holds a 3-year accredited degree from the BTB Feng Shui Professional Training Program, formed at the request of His Holiness Professor Lin Yun, a distinguished philosopher and world authority on Feng Shui. She has trained under some of the most renowned teachers in this field.
Following her second and most powerful kundalini awakening, in which she was connected to her root deity, The Green Tara, she began to work more intensively under a shamanic practitioner. While undergoing her own spiritual journey, Diane opened more fully to her gifts of mediumship and was introduced to her primary guide whom she knows by name as Carolyn. In addition, Diane receives ongoing messages and guidance from a departed and very deep soul connection named Patti. She has provided thousands of readings to people from all walks of life.
Diane has been featured in Bellesprit Magazine, American Psychic and Medium Magazine, and live on CBS and W4WN Radio. She is honored to have recently ranked for two consecutive years by popular vote of the American Federation of Certified Psychics and Mediums 2014-2015 and 2015-2016 as within the Top 10 worldwide as a Psychic, Psychic Medium, Feng Shui Master and Life Coach. The vote results are published (see Media page). She has also been nominated, an honor in itself, in the female category for Light Worker of the Year and was inducted, as one of 100 practitioners, into the World's Lightworkers Hall of Fame on December 11th, 2014.
Diane lives in Litchfield, Connecticut and is the Founder of Elemental Empowerments, LLC
---