Contact
Diane Hiller
860-601-1263
Office Address: 82B Meadow Street, Litchfield, CT 06759
dianehiller@optonline.net
Please state if your issue is urgent.*** I will respond within 24 hours.
Wait times: In general, the average wait time is a few days to a week. Availability depends on what type of services I have booked. Please email or text in advance for same day readings before making a payment.
If you are interested in booking a reading with Diane, please choose from the menu below. Once your payment has been made she will contact you within 24-48 hours by either phone or email to schedule a time for your reading. Or you may contact her by phone or email to discuss first. Phone sessions are normally available 7 days per week.
In person sessions are currently available by appointment weekdays and weekends in Litchfield, CT. Minimum time in person is 45 minutes.
Please state if your issue is urgent, same day reading rate may apply (see below) **
All sessions are confidential. I do not allow recording. I consider this a fiduciary relationship and I will never use your name or disclose any part of your session that can identify you to anyone.
Testimonials are at the discretion of the client and are very much appreciated.
Payment or a deposit is due at the time of booking to hold the appointment time. 48 hours notice is required to change a booked appointment. Either party may reschedule last minute for within 30 days if there are undue and unavoidable circumstances, such as inclement weather or illness. Deposits and payments are non-refundable. They may be converted to any other service within 30 days. If you no show, your payment is forfeited.
Accepted payments are through PayPal or credit card via The Square or Pay Pal Reader. Depending on time and availability there may be a $10 processing fee for credit card payments taken over the phone. I do not accept checks from first time clients or as a deposit.
Sessions are non-refundable. Recording of readings, psychotherapy, or coaching sessions is not permitted.
To read a good article from Bob Olsen on psychic rates, click here.
Payment Options
Click on the service you wish to purchase and then the order now button.
All reading sessions are available over the phone. Minimum time in person is 45 min.
Psychic readings include present, future and medical intuitive information based on the amount of time booked.
Psychic Mediumship readings include a psychic reading plus connecting with a deceased person or group of deceased people.
Psychic Reading
$65.00/15 minutes
Psychic Reading
$125.00/30 minutes
Psychic Reading/Medical Intuitive Reading
$165.00/45 minutes
Psychic Reading/Medical Intuitive Reading
$195.00/hr
Couple's Psychic Reading
$225.00/hr
Comprehensive Session (Psychic Reading, Mediumship, Medical Intuitive)
$250.00/75 min
House Parties
I will travel to your home for a minimum of 8 people and a maximum of 10. These are short 15-30 minute psychic readings. Depending on the energy, they may or may not include mediumship. Pricing: 15 min $65, 30 min $125. The hostess is gifted a 15 min reading. Maximum time of session is 3-4 hours. Travel costs may apply.
Same Day Readings***
Subject to availability and existing workload.
Please inquire before ordering or making any payment. The fastest way to reach me is via text at the number listed above. Same day mediumship is not offered.
Same day 15 minutes $75.00
Same day 30 minutes $145.00
Same day 45 minutes $200.00
Same day 60 minutes $250.00
Psychic Mediumship Readings (Connecting with a specific deceased person or group of deceased people)
$225.00/hr
$185.00/45 minutes
Timing: It is best to wait to get a reading: Six weeks if the death was expected. Six months if the death was accidental, sudden, or tragic. While they may come through sooner, I have found that keeping within these time frames is ideal.
Couple's Psychic Mediumship (Married, Engaged, or have a child together and looking to connect with the same people)
$250.00/hr
Family Group Psychic Mediumship
3 related people $125 per person~ 90 minute session
4-6 related people $100 per person~ 2 hr session
6-8 related people~ $100 per person~2.5 hr session
9-12 related people~ $100 per person~ 3 hr session
I will travel to your home for 6 or more people. Travel costs may apply.
Feng Shui Consultation
$400.00 ($200/hr 2 hour minimum)*
$150/hr thereafter

Feng Shui Floor Plan reading
$200.00/hr
I Ching Reading
$50.00 (one question)
Spiritual Life Coaching
$165.00/hr
Psychotherapy
$165.00/hr
Red Envelope Tradition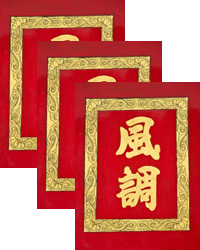 The giving of the red envelope is a tradition within the Black Sect School of Feng Shui. The color red symbolizes power, protection and good luck. Payment to a Feng Shui Master is made in previously unused red envelopes for a Feng Shui Consult or when Feng sacred knowledge is transmitted for several reasons:
To show respect for the sacred knowledge that is given during a consultation.
To protect the Feng Shui Master from harm for revealing sacred knowledge and from taking on the "karma" or the energy of issues that are discussed or cleared during the consultation.
To increase the effectiveness of transcendental cures.
It is traditional for recipients of Feng Shui methods to present payment within one, three or nine new red envelopes. Since nine is the number of completion in Feng Shui it is the preferred number. Eight envelopes can contain one dollar each and the last the balance of the consultation fee.
Red envelopes can be a challenge to find locally. You may purchase them online from many different places or you can make them yourself by hand using red construction paper. It is your sincere intent that is most important in this tradition.
---