Revitalize your life using the
mystical, spiritual and practical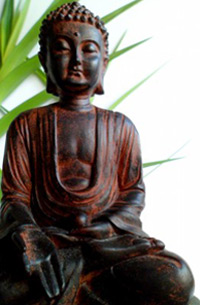 Are you at a crossroads, having issues with love, life or career? Do you want to bring new energy and alternative solutions to old and stubborn problems?
Do you feel unfulfilled trying to become more successful and can't figure out why?
Do you feel "out of balance" in your personal and business life?
Do you need new techniques to manage stress?
It is my life's passion and path to assist you with creative insight, personal growth, self discovery and mastery. My knowledge base, skill level, and the tools I have available to you are truly unique.
My goals are to assist you in creating the life circumstances that you truly want. By using a blend of Eastern and Western methods I can help you find solutions.
As a tested and Certified Psychic Medium, Certified Feng Shui Master, and licensed psychotherapist, I hold to the highest professional standards.
As we work together you can:
"Concerning all acts of initiative (and creation), there is one elementary truth, the ignorance of which kills countless ideas and splendid plans: that the moment one definitely commits oneself, then Providence moves too. All sorts of things occur to help one that would never otherwise have occurred. A whole stream of events issues from the decision, raising in one's favor all manner of unforeseen incidents and meetings and material assistance, which no man could have dreamed would have come his way. Whatever you can do, or dream you can do, begin it. Boldness has genius, power, and magic in it. Begin it now."
— Goethe
---